Chote Bhai Ne chod ke kuwari seal tod di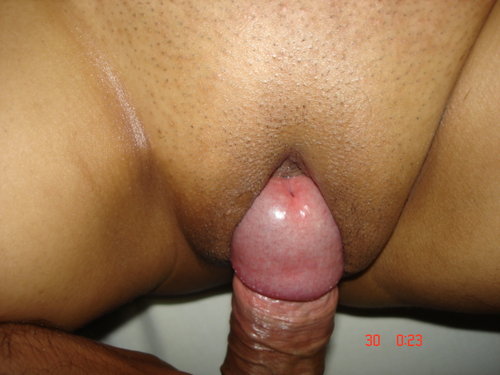 Hello friends mera naam Teena hai aaaj jo story mai aap logo ko sunaane jaa rahi hu vo mere life ki first time sex thi. mere ghar me hum 4 log rahte hai jisme mai mere papa mummy or bhai hai. Hum log delhi me rahte hai Papa ek govt. employer hai or mummy housewife hai or bhai mere se 2 saal chhota hai.
Mai aapko apni umra batana toh bhul hi gai abhi mai 21 saal ki hu or ye story 1saal pahle ki hai. Baat jab ki hai jab mai maine first year me admission liya tha . tab mera bhai 12th class me tha . mai aap logo ko bta du ki 12th class me mai bahut hi intelligent thi or apni class me mai 2nd rank aayi thi . mera sex me koi interest nahi tha.
Lekin jab maine girls college me admission liya tha tab mera koi boy frnd nahi tha. Lekin apne cllg frnds k saath rah rah kar mai sex movies vagarah dekhne lagi thi kabhi kabhi mera bhi man sex karne ko karne laga tha lekin mai sex karti kiske saath naa koi boyfrnd tha or agar loi boyfrnd banaati bhi to papa ka darr laga rahta tha lekin maine bahut control kiya or sirf ungli karke saant ho jaati thi .ek baar ki baat hai jab papa duty gaye huye the or bhai apne dosto k saath ghumne gaya hua tha or mummy bhi padosiyo k saath shoping pe gayi thi .
Mai ghar me akeli thi tabhi mera achanak se sex movie dekhne ka maann karne laga to maine net se kuchh porn movies download kar lii,or dekhne lagi dekhte dekhte mai mai fingering karne lagi or aawaze nikaalne lagi siskaariyo ki. Tabhi pta ni kaha se mera bhai aa gaya or usne mujhe ye sab karte hue dekh liya.
Mai darr gayi or jaldi jaldi apna kapda pahanne lagi or mera bhai mere kamre se baahar chala gaya .fir kuchh der baad maine bhai ko jaakar sorry boli. Bhaai ne mujhe kuchh ni bola kuchh derr baad maine kaha bhaaiya plz kisi ko mat btana nahi toh mere what lag jaayegi. Mere bhai ne bola tu tnsn mat le mai kisi ko nii btaaaunga or jot u karr rahi thi vo harr ladki karti hai .fir maine bhaiya ko thanku bola .
Maine bhaaiya se puchha ki bhaaiya kya aapki koi gf hai kya. Bhaiya ne kaha nahi. Toh ,aine bola aap bhi apna hilaate hi hoge . bhai haaa hilaa k saant kar leta hu. Fir mere bhai ne mere se puchha kit u bf dekhti hai maine kaha haaa dekhti hu. Bhai ne kaha mere saath dekhegi maine kaha nahi bhaaiya , hum bhaai bahan hai. Bhaaiya ne kaha kit u tnsn q kar rahi hai sirf dekhenge kuchh karenge nahi . maine bola thik hai fir mere bhaai ne apne laptop me ek mast si porn movie laga di.
Fir hum dono baith k movie dekhne lage fir movie dekhte dekhte mera bhai apna lund nikaalkar hilaane laga maine bola bhaai ye kya kar rahe hio bhaai ne bola tub hi apni khol k fingering kar sakti hai fir mai bhi fingering karne lagi or garm bhi ho gai fir maine apne aap hi bhaai ka lund pakad k muh me lene lagi or kaafi derr tak muh me daal kar hillaaane lagi maine apne bhaai ka lund chusa or paani bhi pii liyaa, fir mai apne bhai se bola bhaiya fuck me plz aaj tod do meri seel or bana lo apnio rakhel mera bhai ye sunte hi mere hothoo pe kiss karne laga kiss karte karte vo mere boobs dabaane laga or karib aadhe ghante tak hamaari kissing chalti rahi fir kissing kbaad bhaai ne bola cha lab mera lund chuus maine bhi uska lund turant muh me liya or uuuuuu mmmu muumum uuuaaa aaahhhhh aauuu uummumu auauaua aaaaaooo oooo ki aaawajo k saath lund chusne lagi.
Karib 15 mint baad mera bhaai ka paani nikal gaya or mai uska saara paani pee gai fir hum dono 69 ki pos me aa gaye or ek dusre ko chusne lage chusste chuste kaafi time ho ghaya fir maine apne bhaai se bola ki bhaiya plz fock me ab mere se nahi control ho raha or mera bhai bhi kam chaalak nahi tha vo bhi mujhe khuub tadpa raha tha or mere pussy me ungli kar raha tha or mere se to raha hi ni jaa raha tha mai jor jor se siskariya le rahi thi uuuu uuuuuuu uiiiii uuiiiiiii oooooooo ooooooe ooeoeoe oeoeeooo oommmmm ammamam amaaaa ammmmmmm mommoiii mmimimmma mamaaa aaaaah aaaa ahaaah ahahah ahahah ahahah pllllllzzzzzzll bhaaaiiyaa ffffukk mmeee ffffuuuk mmeeee hhhhaarrrd dddd.
Fir mere bhai ne apna 7 inch lumba lund ka topa mere chuut pe rakha or ek zordaaar jhatka maara or uskaaa top andar or meri to haalat kharab ho gai khuub dard ho raha tha isi beech usne ek or zordaar jhatka maaara is baar aaadhaaa lund andar maine bhaaai se bolaaa bhaaiiyyaa niiiiikkkaaaaaalolooooo iiisssssseee bbaahhuttt tttteezzzz daarrrd hoooo rahhaaaa hai or kkkhuuun bhi niiikkal rahaaaa hai hamare poori bed pe khun saaa bikar gaya or dard ho raha tha fir mera bhaaai mujhe kiss karne laga or ruk gaya fir kuchh der baaad mera dard saant ho gaya fir mere bhaai ne ek tagda jordaar jhatka maara or puuuraaa lund mere chuut me daal diya dard hua lekin mera bhai kaha sunne vaala tha or vo to dana dan pele jaa raha tha "Seal".
Fir kuch der baad mujhe bhe maza aane laga or mai bhi bhai ka saath dene lagi or poore kamre me chap chap aawaze aane lagi karib aadhe 15 mint baad mera bhai jhaadne jaa raha tha usi beech mai do baar jhad chuki thi fir maine bhai ko bola bhai bahar hi jhaad do nahi to mai pregnant ho jaaungi lekin usne maal mere saath hi mere bur me daal diya fir hum dono bistar pe vhai let gaye or us raat har pos me sex kiya or jab bhi moka milta hai fir sex karte hai .